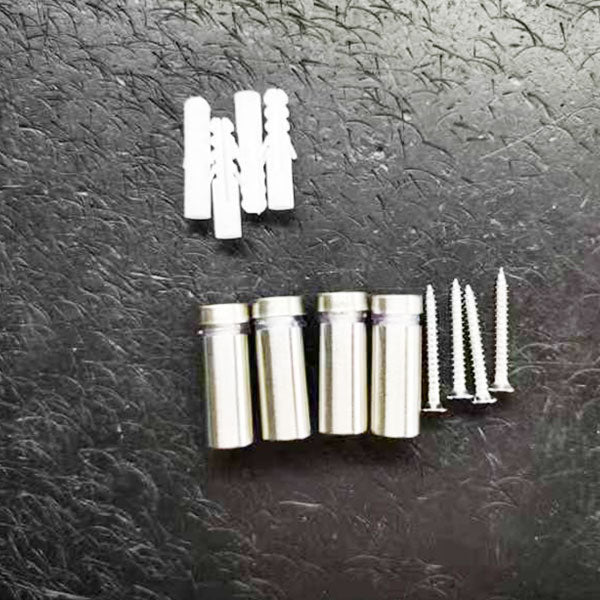 LED Sign Wall Mounting Kit
---
or 4 interest-free installments of
$2.50
with
SKU: Kit
Elevate the visual impact of your LED neon sign with this premium wall mounting kit. Designed to add a sleek 1.2" (30mm) offset from the wall, the kit enhances the style and modern appeal of your sign.

Customize your sign even further by choosing from a variety of color options available for the wall mounting kit when ordering a custom design.

Please keep in mind that the wall mounting kit requires a specific hole size and must be purchased at the same time as your sign. If you previously ordered a sign with standard screws or a hanging wire kit, this product will not be compatible. Make the most of your LED neon sign investment and complete its aesthetic with this professional wall mounting kit.
Production time: 1-3 business days

Our neon signs are all made to order, ensuring that your vision comes to life in every detail. Please allow 1-3 business days for the expert craftsmanship and hand production of your unique neon creation before it's ready for shipment.

Shipping time: 3-5 business days

We offer free global shipping options via FedEx, DHL, or UPS. With delivery times ranging from 3-5 business days, you can enjoy your neon masterpiece sooner.

Transform your space with a custom neon sign that radiates your personality and style. Order yours today and experience the artistry and professionalism that sets us apart.