LED Open Signs - Neon Light Open Sign
Even with the massive range of signs that businesses now have to choose from one of the most popular remains the indispensable open sign. Make it a neon light open sign and it's visible for more than 100 yards. Some types of business neon signs that are useful for attracting and informing potential customers are:
Open LED neon signs
Closed neon signs
Welcome neon LED signs
No vacancy neon signs
Color change LED business signs
Flashing neon signs
Animated LED neon signs
Vertical neon open signs
Ultra Bright LED Neon Light Signs for Business
We're happy to offer a variety of well known neon LED signs in standard shapes and designs. Or you can take it to the next level with neon signs for store windows that incorporate your own design. Neon LED business signs can have your logo, your mascot or tagline, your company name, opening hours, a picture of the type of business (such as a hamburger for fast food or a house for real estate agents). Alternatively, opt for something really memorable such as neon sculptures that include LED open signs. Capture your business' vibe in neon art and make their social media posts (and your business!) go viral.
Flashing / Animated Neon LED Lights
Aha Neon flashing and animated motion LED open store signs come with on/off switches and remote controls. We are able to create a wide range of designs, to suit your industry and target market. If you want flashing neon sculptures or a neon sign with animation we provide a high quality LED neon light sign at a competitive price. Let us give you a quote. We'll also beat any like-for-like quote from a competitor by 15%!
Welcome, Open & Closed Neon Signs with LED Flex
Modern neon lights using neon look LED flex are more versatile than traditional glass neon, giving you a chance to get really creative. The cost effective, energy efficient, lightweight properties of LED flex allows businesses to take advantage of the eye catching nature of neon signage at a more attractive price. Not only are Aha Neon signs cheaper, they're also easier to install and maintain due to being less fragile and lighter than traditional glass neon. There's no need to pay an installation team to install Aha Neon window, door and wall signs as they come ready for wall mounting.
Do I Need an Open Business Light Sign?
An ultra bright LED neon open sign will attract customers driving or walking by. A high quality neon sign will stand out. An animated, flashing or unusual open sign will be talked about, photographed and be well worth the small initial investment. Whether it's vertical neon open signs, an open sign with animation for the window or door, or open neon sculpture wall signs for the truly artistically minded.
Do I Need a Closed Sign?
It depends on your business. A closed sign is not as much a requirement as an open sign is so whether or not you get one will depend on your location, industry, and customers. If you don't want to buy both an open and a closed neon sign you could opt for an animated LED neon sign. LED neon animated signs and flashing signs can double as open and closed signs.
Why Buy a Aha Neon Sign?
Flexibility – turn any design into an eye catching illuminated sign.
Choice – we can create wall mounted signs, box signs, stands and many other types of neon signs. You want it? We can do it!
Easy Installation – our LED flex neon signs are on high quality acrylic that is ready for your window or wall mounting – no specialist installation team required.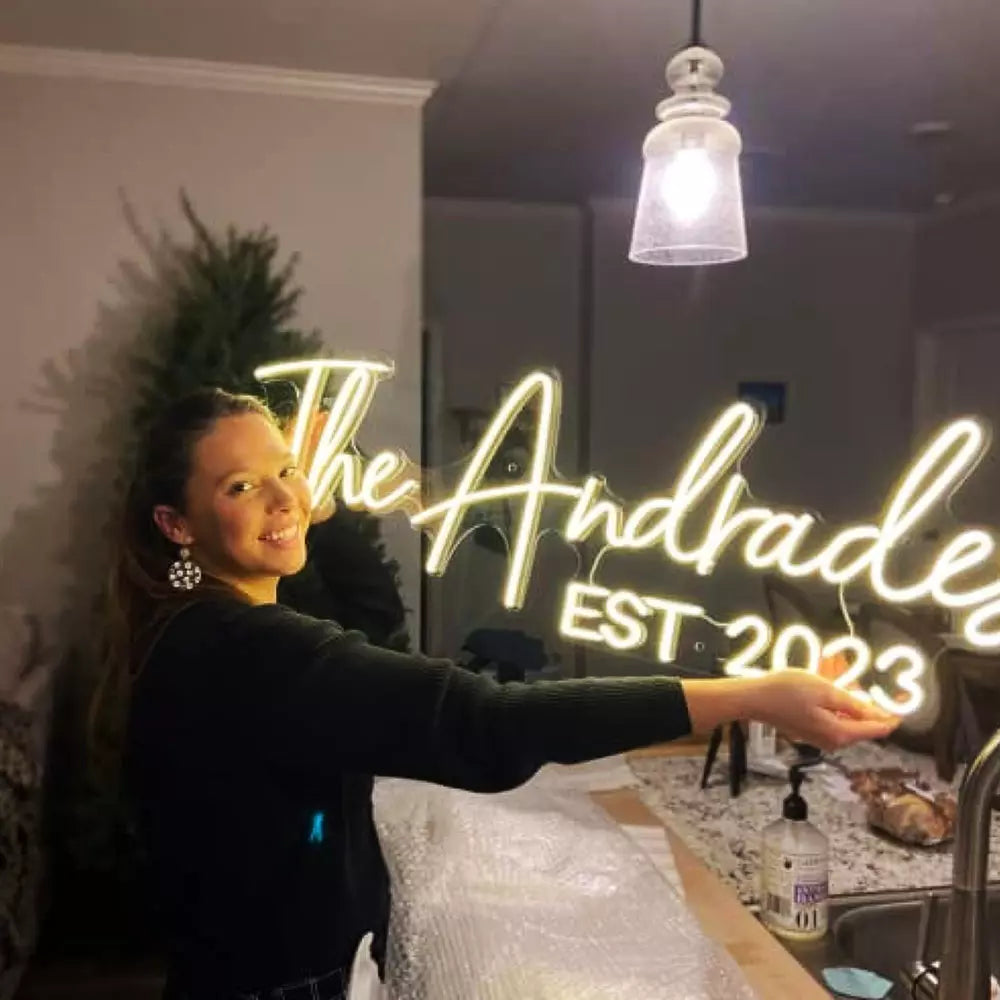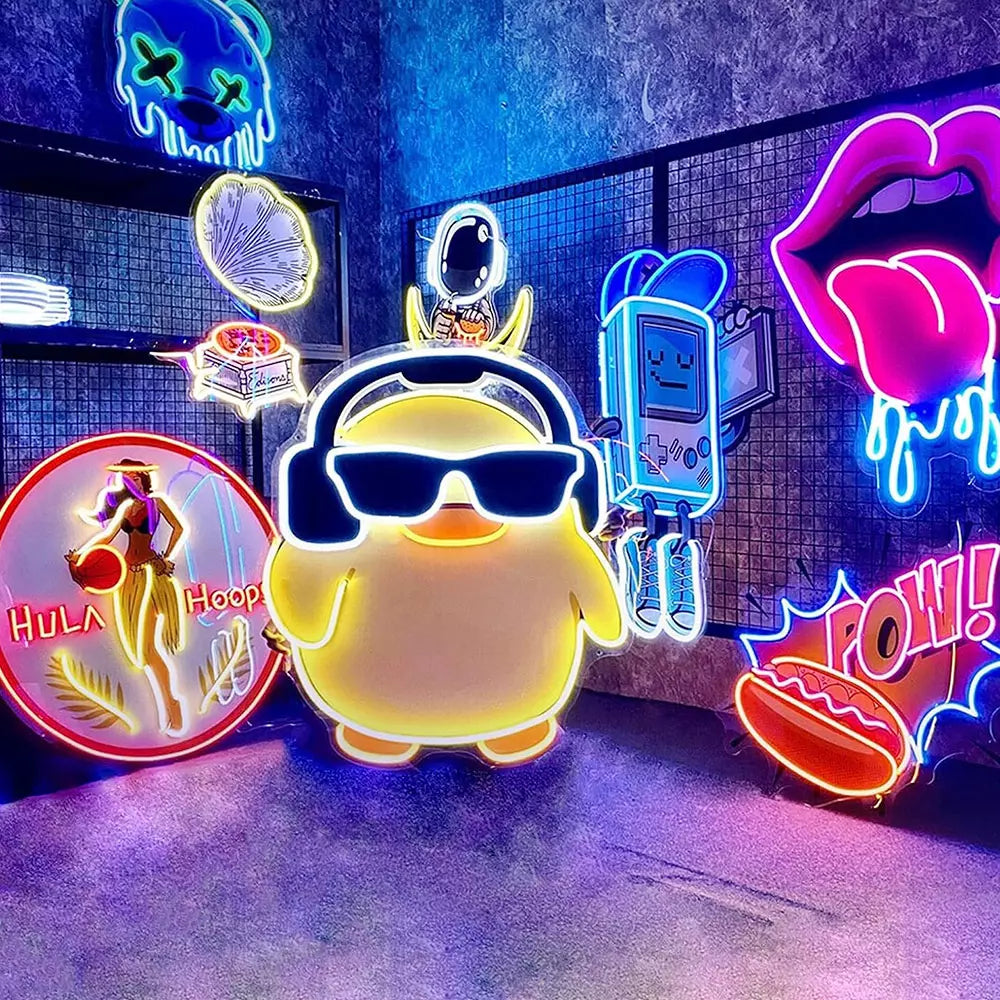 Custom Made Neon Sign
Elevate Your Space with Aha Neon's Custom Neon Signs. Our artisans turn your ideas into radiant masterpieces, infusing vibrant LED neon lights into your vision. Whether it's a unique home statement, a captivating business logo, or a heartfelt gift, our custom signs embody brilliance and individuality. Illuminate your world with personalized radiance – explore Aha Neon's custom neon signs today.
Design now
SAVE 30% OFF
Transform Your Brand with Aha Neon Signs!
Elevate your business presence and captivate customers with our stunning neon light signs. Illuminate your storefront or office space with your distinctive logo in radiant neon hues. Whether you're looking to make a bold statement or add a touch of contemporary flair, our custom neon signs showcase your brand in a captivating light. Upload your logo today and watch as your business logo comes to life in a mesmerizing display of art and luminescence.
Upload business logo