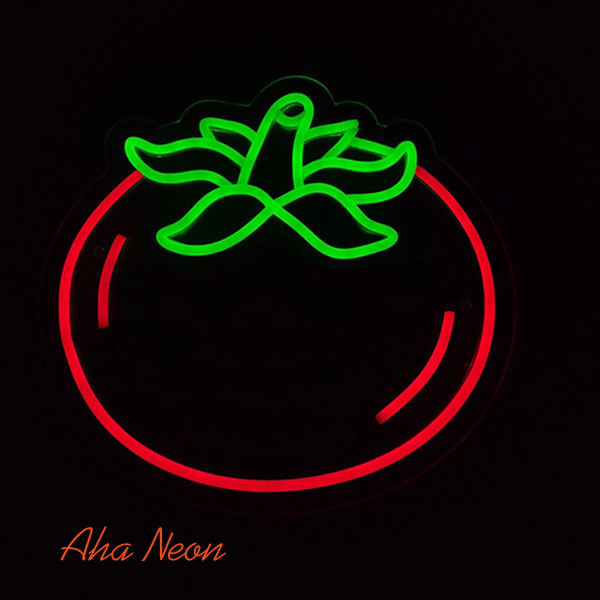 Tomato Neon Sign
Low Energy
Durable
High Brightness
Easy to Install
---
or 4 interest-free installments of
$34.50
with
SKU: SKU09084
Add your personalization:
Please include this in your order notes.
Your text?
Colors and fonts?
How soon do you need the sign?
We will give you a visual mockup for your order via email, So you can see what it's going to look like before production. or contact our team for help and advice.
The Tomato Neon Sign is perfect for any kitchen or restaurant to add a fun, eye-catching pop of color. This sign is made of quality neon lights and is sure to bring a modern, bright feel to any room.

❏ POWER SUPPLY: Each sign comes with a PLUG to fit the order shipping address country, simply plug in your sign on arrival to enjoy!

❏ WIRELESS DIMMER: Remote control dimmer allows you to easily adjust your sign's brightness to fit the mood of the room.

❏ HANGING SYSTEM: Each sign comes pre-drilled with the necessary holes and fixtures & fittings to hang your sign quickly & easily!

❏ CABLING: Each sign includes a 2-meter (6'5") transparent power cable connecting to the standard power bank through a 12V transformer.

Description & Guarantee

Materials

💯Our premium quality neon signs are made from long-lasting, durable & eco-friendly LED Neon piping. Ultra-bright neon includes a clear power cable & power plug for your country. Free brightness dimmer supplied by default; let your sign dance!


💡Best quality LED Neon Piping built to last over 10 Years!


📏 Best neon strip size to customize each sign. We usually provide neon strip widths of 6mm, 8mm, and 10mm. All absolutely smoking quality, to ensure your sign shines bright!


💠 Backing Shape: Best-selling "Cut To Shape" backing style provided by default.


Guarantee
All Products come with a 1-year manufacturer's guarantee as standard!


FAQs

Read our full FAQ guide HERE

Free Shipping

Production time of your Neon sign is generally 1-3 weeks, after this, we offer super-fast delivery times as follows:

Free Global Shipping (3-5 days)
For full delivery details, including service costs, please see our shipping info page HERE

 
Production time: 1-3 business days

Our neon signs are all made to order, ensuring that your vision comes to life in every detail. Please allow 1-3 business days for the expert craftsmanship and hand production of your unique neon creation before it's ready for shipment.

Shipping time: 3-5 business days

We offer free global shipping options via FedEx, DHL, or UPS. With delivery times ranging from 3-5 business days, you can enjoy your neon masterpiece sooner.

Transform your space with a custom neon sign that radiates your personality and style. Order yours today and experience the artistry and professionalism that sets us apart.
Is it easy to hang on the wall?

Yes, there are two holes on the back of the sign that can be used to hang it with screws or cord.

If I cannot nail anything to the wall, how can I hang the sign?

You can use No-Drill Transparent Wall Hooks, which do not require any tools or cause damage to the wall.

Does the sign come with a cable for suspending it from the ceiling or window?

Yes, the necessary accessories for installing the sign are included and no additional purchase is necessary.

Can I hang the sign on artificial flowers or boards?

Yes, our neon lights are 12V low voltage and do not pose any risks.

Does the sign come with a remote control?

Yes, we offer a remote control that allows you to control dimming, flashing, and dynamic modes.

Is the brightness on the sign adjustable?

Yes, you can adjust the brightness of our dimmable neon signs to your desired level using the included remote control.

Can the sign be powered by batteries if there is no wall outlet available?

All signs come with a free AA battery box for battery operation, but we recommend using electricity for cost efficiency. Please note that AA batteries are not included in the standard configuration.

If I choose the battery option, will the sign only run on batteries?

Even if you choose the battery case option, the electric plug will still be included as an add-on, giving you the option to use a wall outlet or the battery case.

If I choose the battery powered mode, what type of batteries does the sign use?

The sign uses 8 AA batteries.

Yes, our signs use the best waterproof technology and there is no additional cost required.

I want to take this sign to outdoor events, how long can the batteries last?

Each set of 8 AA batteries can power the sign for 12 hours. If you have outdoor battery pack, the sign can have a longer lasting duration.

Can I connect this sign to a light-switch in my home?

Yes, the sign comes with a low voltage adapter plug that can be cut and hardwired into an electrical fitting, allowing you to use a light switch to turn the sign on and off.

Is the sign noisy or does it produce a constant buzzing sound?

No, the sign is completely silent.

Is the sign safe for children and pets?

Yes, our neon signs are made from soft silicone tubes and acrylic backing, with environmentally friendly materials that do not contain any toxic chemicals. They are safe for children and pets.

CUSTOM QUESTIONS

Can some parts of the sign be customized with different colors?

Yes, we can customize certain parts of the sign to different colors. Be sure to include this request in the notes when placing your order.

Can I upload an image to create a custom logo? Is it possible to get a neon copy of my existing logo?

Yes, we can customize any design, logo, icon, pattern, or text. You can upload images through the customization page.

Can I order neon signs in other languages?

Yes, we can customize the signs in any language such as Spanish, French, German, Arabic, Japanese, Chinese, Korean or Portuguese.

Can I choose a custom font?

We have 400 fonts to choose from. If you would like to use a specific font, you can mention it in the order notes or provide the font name or URL when placing your order.

Can I customize the neon sign in my own handwriting?

Yes, you can upload images of your handwriting through the customization page.

How long is the cable? Can the length of the cable be customized?

Each neon light comes with a 10-foot cable. If you need a different length, please specify in the order notes.

Can the color of the backplate be customized?

The standard color of the backplate is transparent, but we can provide different colors including a mirror backplate. Please mention your preference.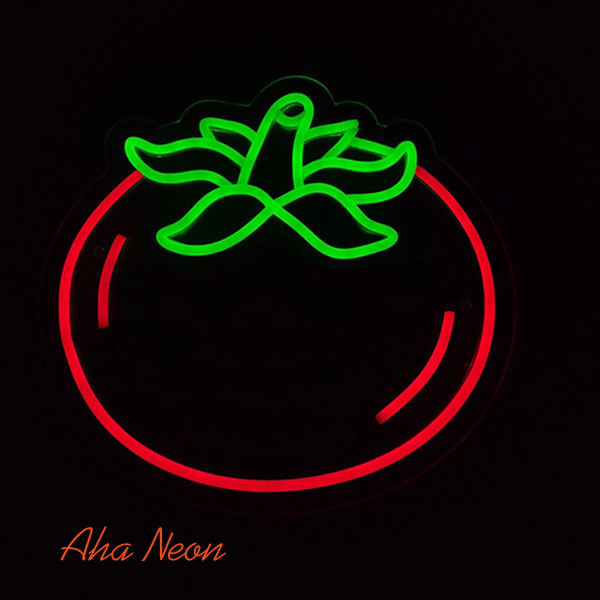 This product has no reviews yet.